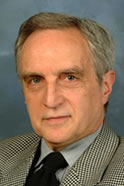 Prof. Luiz Moutinho
Dublin City University, Ireland
Biography: Professor Moutinho is the Professor of BioMarketing and Futures Research (the first Chair in the world in these two scholarly fields) at the DCU Business School, Dublin City University in Ireland. Previously, and for 20 years, he had been appointed to the Foundation Chair of Marketing at the Adam Smith Business School, University of Glasgow, Scotland. On 2017 Luiz Moutinho received a degree of Professor Honoris Causa from the University of Tourism and Management Skopje, FY Republic of Macedonia.
He completed his PhD at the University of Sheffield in 1982. He has been a Full Professor for 28 years and held posts at Cardiff Business School, University of Wales College of Cardiff, Cleveland State University, Ohio, USA, Northern Arizona University, USA and California State University, USA. He has held Visiting Professorship positions at Hubei University, China, Hubei University of Economics, China, Hebei United University, China, University of Vilnius, Lithuania, University of Innsbruck, Austria, Otago University, New Zealand, University of Aarhus, Denmark, Bled School of Management, Slovenia, University of Aveiro, Portugal, Gyor University, Hungary, Feng Chia University, Taiwan, University of Coimbra, Portugal, Technical University of Lisbon, Portugal, FGV-Sao Paulo, Brazil, Catholic University, Brazil, University of Los Andes, Colombia, and University of Cyprus. Between 1987 and 1989 he was the Director of the Doctoral Programmes at the Confederation of Scottish Business Schools and at the Cardiff Business School between 1993 and 1996. He was Director of the Doctoral Programme in Management at the University of Glasgow between 1996 and 2004. He is the Founding Editor-in-Chief of the Journal of Modelling in Management (JM2) and has another 4 Associate Editorships as well as being in the Editorial Boards of another 46 international academic journals.
His areas of research interest also encompass bio-marketing, neuroscience in marketing, EMOWEAR, a wearable tech device that detects human emotions, evolutionary algorithms, human-computer interaction, the use of artificial neural networks in marketing, modelling consumer behaviour, marketing futurecast and tourism and marketing. Other primary areas of Professor Moutinho's academic research are related to modelling processes of consumer behaviour. He has developed a number of conceptual models over the years in areas such as tourism destination decision processes, automated banking, supermarket patronage, among other areas. The testing of these research models has been based on the application of many different statistical, computer and mathematical modelling techniques ranging from multidimensional scaling, multinomial logit generalised linear models (GLMs) and linear structural relations to neural networks, ordered probit, simulated annealing, tabu search, genetic algorithms, memetic algorithms and fuzzy logic. He has over 140 articles published in refereed academic journals, 30 books, more than 9,000 academic citations, and an h-index of 45 and an i10-index of 147.